世 界動物權益(慈善) 協會有限公司
World Animal Rights (Charity) Association Ltd.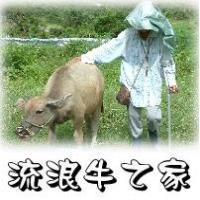 Environmental Protection Begins with our Respect for Life
2010, September 06
Great Thank to You All – Relocation of Cows' Home

After years of planning and helps from concerned parties, Cows' Home has finally started its relocation on 28th and 29th of August 2010. This large-scale ever relocation was carried out under storms and heavy rains on 28th and hot and shinny weather on 29th. Though the process was extremely difficult and tired, we all thankful as all the cows moved into their new home savely.

Taking this opportunity, we would like to express our deepest appreciation from bottom of our heart to all the people and organizations being participated in the relocation event, including but not limited to Yuen Long Police Station and Sheung Shui Police Station for their special arrangement on temporary suspension of road usage; Tai Po Police Station for being the co-ordinator among stations; District Land Office and Police Public Relation Division for their concerns; Man Luen Company for their hard work and patience during the transporting process; all people concerning the relocation; and last but not the least, all 40s helpful volunteers working under the rain and the sun during the 2 days of relocation. With all your help and love, the cows are now relocated and be able to live peacefully.

Thank you all again and we would welcome for your visit at our new home.

.
2010, July 22
Important Announcement:

The mail account cowshome@hotmail.com.hk has recently been hacked and cannot be access anymore. We also found that the hacker is making use of the account distribute fraudulent messages to potential victims. Please ignore and delete messages from cowshome@hotmail.com.hk.


2010, July 8
Relocation Notice
2010, May 22 Dear All
We are looking for donation of a mountain motorcycle to aid our cow herding and lost cow search effort. Appreciate if you can contact us if you can donate this item. Many Thanks!

Cow abuse Video



Pet Exhibition Photo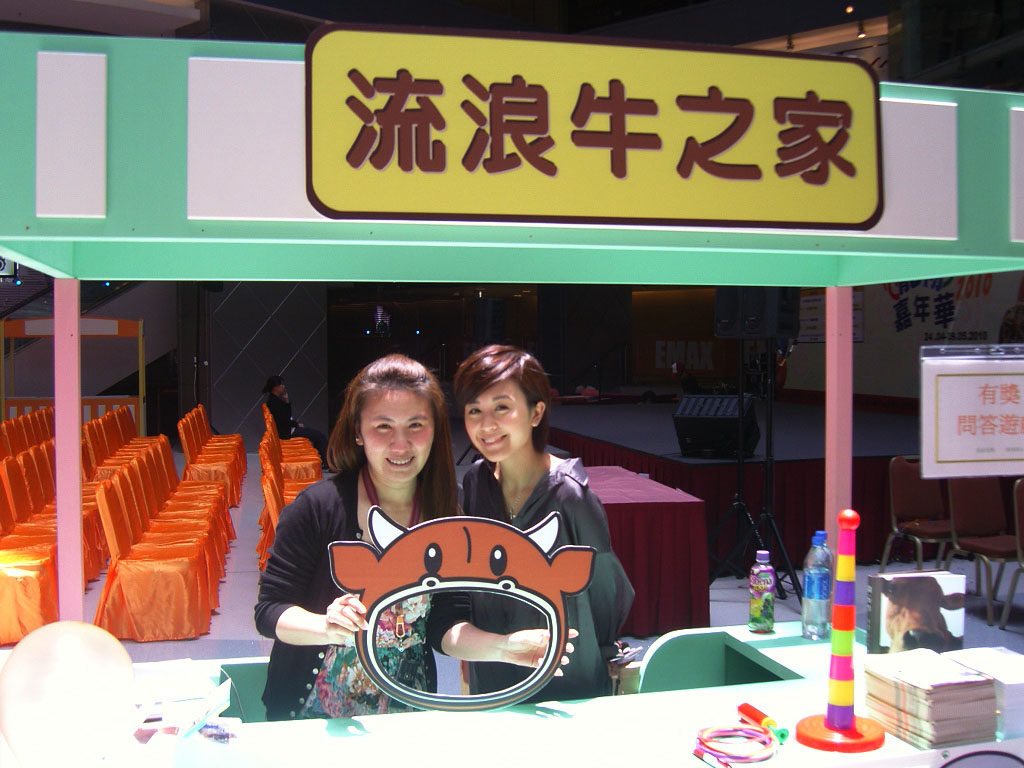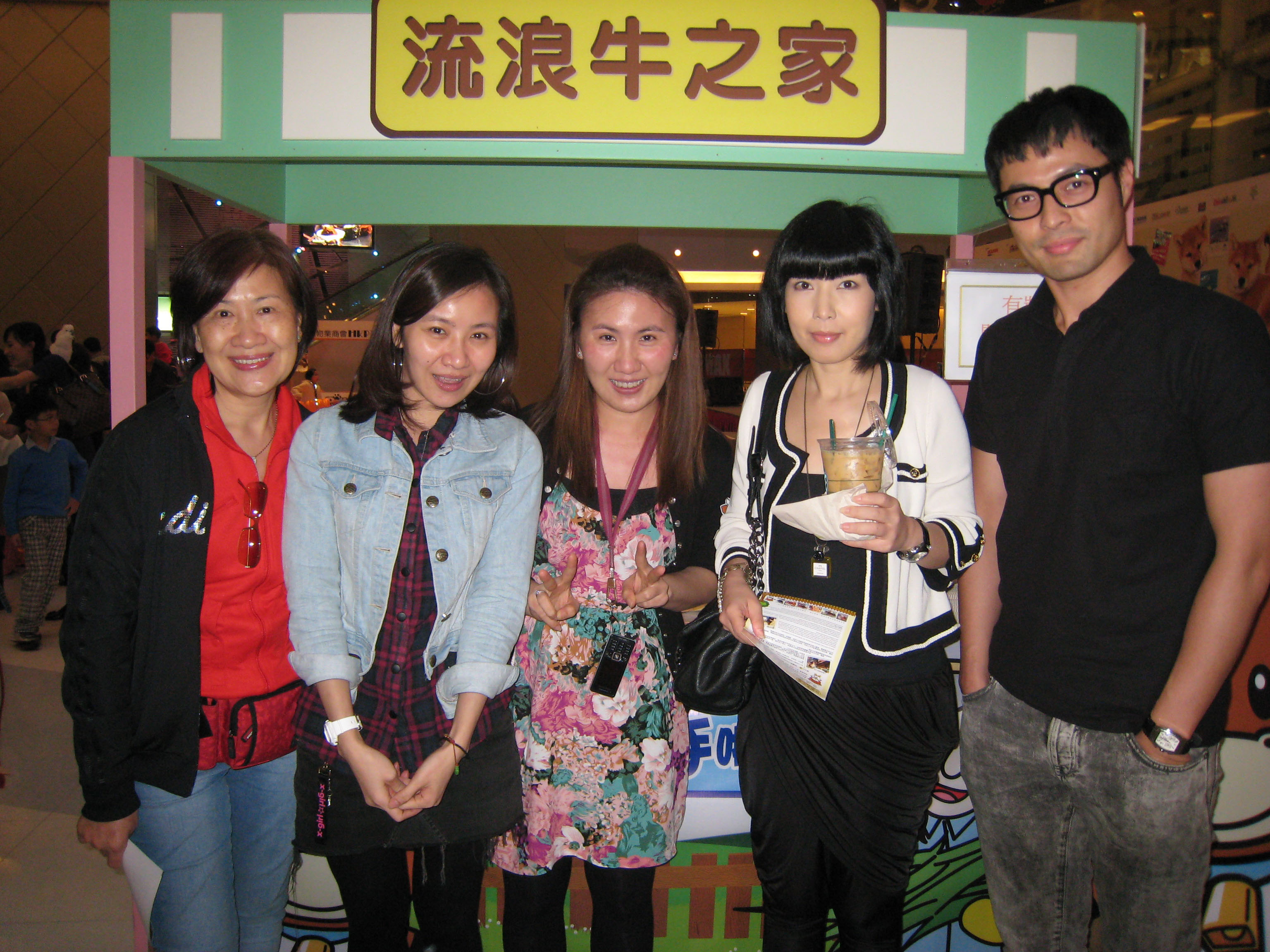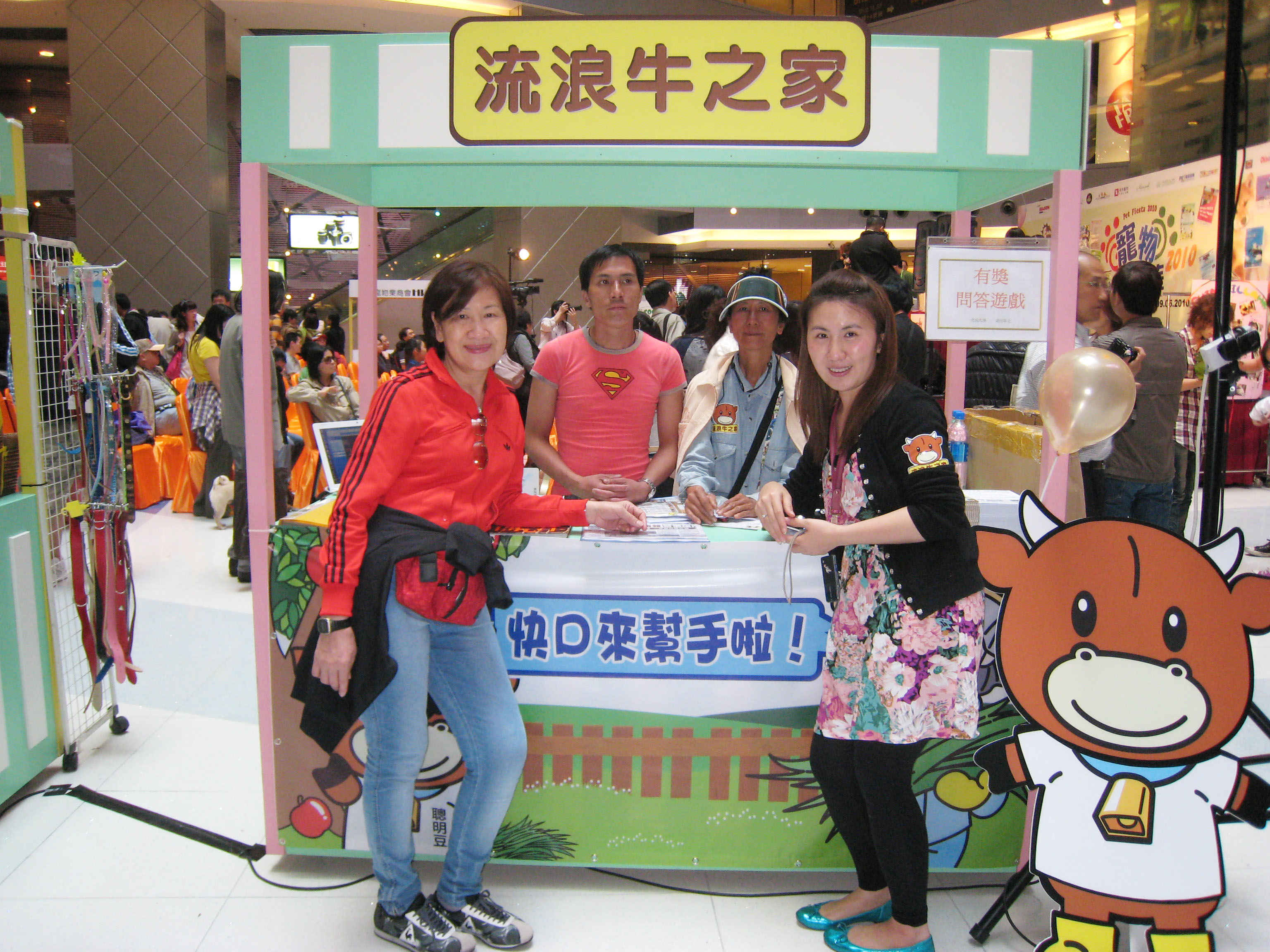 Relocation Help Wanted!
14th April 2010 - Dear members,

As you have already noticed that the lease agreement of the existing cattle barn at Yuen Long Tai Tong Valley expires and we have to hand back the land to the owners for further development. Luckily we have found another suitable site for our new cattle barn and plan to move out in two months time. The actual time schedule depends on the construction progress on our new site. As relocation takes a lot of time, money, manpower and other resources, we hope you will be kind enough to make a donation to help these poor animals.

We also need volunteers in this transitional period to take care of the cattle on our existing site either in the morning (8:00 – 12:30) or in the afternoon (1:00 – 6:00) or at night (10:00 – 5:00). Other volunteers are needed in relocation of cattle between the old and the new barn.

Anybody interested can fix their time schedule directly with Yang Yang through #7771 6566 or 90717163.

We will keep in touch.


Clarification

Regarding the march to the government house initiated by Animal Earth for 28th Jan 09, we are here to clarify that our association, World Animal Rights (Charity) Association Ltd, publicly known as "Cows Home Hong Kong", is not affiliated with such event and all comments and actions of this said event does not represent Cows Home Hong Kong.

Cows Home Hong Kong is a non-profit sanctuary for stray cows and was founded in 1997 and is solely run by Miss Au Yeung Sin Yu (also known as Miss Yeung Yeung). No other parties shall claim any ownership or partnership of Cows Home Hong Kong besides Miss Yeung Yeung. We do not accept any party relating themselves to Cows Home Hong Kong for any events with reference to Cows Home Hong Kong without Miss Yeung Yeung's authorisation. Please direct your inquires to Miss Yeung Yeung only at cowshomehk@yahoo.com.hk, cowshome@hotmail.com or email@cowshome.org

We wish for more santuaries to be set up for stray cows to encourage the respect for life.



Urgent call for Volunteer
We are currently looking for volunteer that can assist Yeung Yeung to operate the DVD backup function (two times per week). Please contact Yeung Yeung (mobile : 77716566) for more details.

An Urgent Call for Volunteers
We sincerely invite volunteers to come and help take care of the cows living in Cows Home Hong Kong at
Lot
1631
Tai
Tong
Valley
in Yuen Long. We would need you to help with:
Volunteer work hours:
1. Morning 7 am - 12 noon
2. Morning 1:30 pm - 5:30 pm
3. Evening 5:30 pm - 8:00 pm

We appreciate your respect for life and your readiness to help conserve natural resources. Your help counts and every little bit helps, regardless of how much time and effort you can spare. The cows will benefit from your every single contribution. For enquiries, please contact Ms. Yeung-Yeung (Phone: 7771 6566, e-mail: cowshomehk@yahoo.com.hk or email@cowshome.org). Thank you.

.


We welcome kind-hearted volunteers for the following tasks:
Collect feed
Cut grass
Prepare feed
Feed cows
Cleaning
Word processing
Please note that you do not necessarily have to commit yourself long term. Any help, even one off, would be greatly appreciated. So if you can offer some help (or require more information on the nature of the tasks) please contact Yang Yang on 7771-6566, or write to
cowshomehk@yahoo.com.hk
or
email@cowshome.org
Cows have been loyal servant to human being, especially in China where farming dominates. But as the living style changed dramatically, farming cows have no work to do. Cows were abandoned and expelled from farms and became homeless and hopeless!

Cows Home Hong Kong bought detained cows from the Hong Kong Government, saved them from being slaughtered, and provide them a place to live happily for the rest of their lives.

Cows Home Hong Kong has run for eight years. Recently the Cows Home's site need to be redeveloped. Problems arising including lack of environmental resources and water supply, Cows Home Hong Kong needs to find another new place for cows quite urgently. Our plan for the new place includes building education farms, promoting agriculture using cows' manure and cows ploughing, providing job opportunities for cows to make a contribution to society. Our plans ahead will be to cooperate with other charitable organisations to develop social services, such as research on Chinese herbs cultivation, counselling for problematic teenagers, affinity family paradise, counselling for prisoners, let break-off-drugs persons to know more about community, promoting respecting elderly and morals campaign, healthy vegetarian research centre, letting psychic patients talking freely.