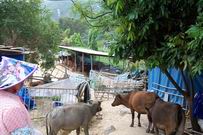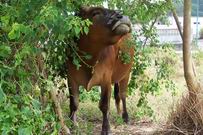 Newsletter
Youtube new

Other Video: Please follow this link
Pasture 2, Pasture 3, Pasture 4, Pasture 5, Pasture 6, Pasture 7, Pasture 8, Pasture 9
14th April 2010

Dear members,

As you have already noticed that the lease agreement of the existing cattle barn at Yuen Long Tai Tong Valley expires and we have to hand back the land to the owners for further development. Luckily we have found another suitable site for our new cattle barn and plan to move out in two months time. The actual time schedule depends on the construction progress on our new site. As relocation takes a lot of time, money, manpower and other resources, we hope you will be kind enough to make a donation to help these poor animals.

We also need volunteers in this transitional period to take care of the cattle on our existing site either in the morning (8:00 – 12:30) or in the afternoon (1:00 – 6:00) or at night (10:00 – 5:00). Other volunteers are needed in relocation of cattle between the old and the new barn.

Anybody interested can fix their time schedule directly with Yang Yang through #7771 6566 or 90717163.

We will keep in touch.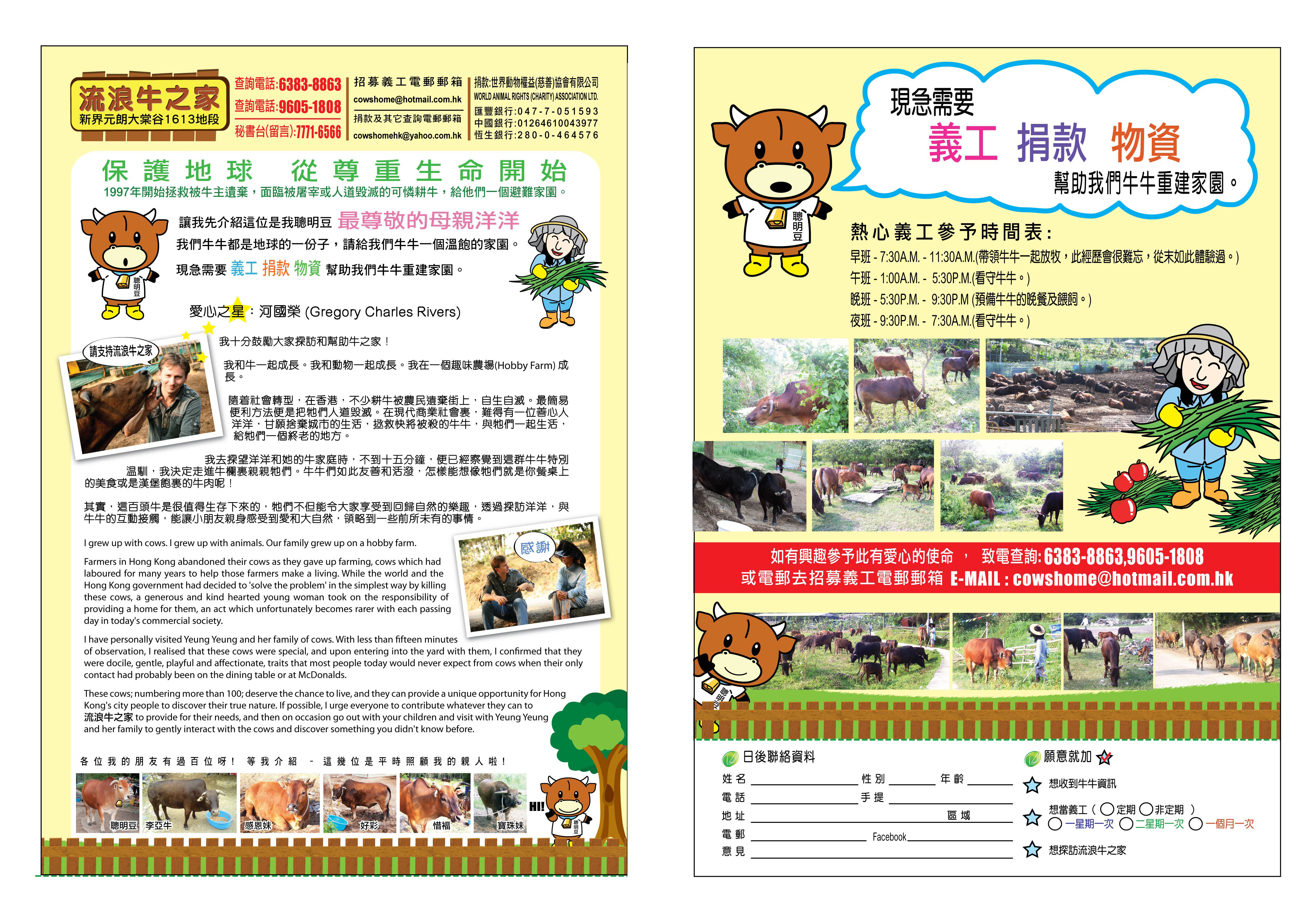 May 20, 2007
Dear Members,
In recent months, quite a lot of schools, organizations and media visited Cows Home Hong Kong in order to gain via volunteer work a better understanding of our vision of respecting life and conserving resources. Among our visitors, there were namely students from Cheng Chek Chee Secondary School, Yan Oi Tong Tin Ka Ping Secondary School, School of Creative Media of the City University of Hong Kong as well as representatives from Weekend Weekly. Their feedbacks and comments after the visits were overwhelmingly positive, thus reflecting the community's recognition of Cows Home Hong Kong's vision and conservation efforts.
The present site of Cows Home is poor and shabby, and the location is remote. Worse still, water supply was once cut off and people recently tried to contaminate the surrounding area by pouring waste and sewage next to Cows Home's site. Some cows were even deliberately injured… We have already reported to the police and filed the case. In addition, we are now under great pressure to relocate as soon as possible. Cows Home Hong Kong is currently applying for the Government's lease of Nam Sang Wai Plain. We hope that the Government would endorse the application as soon as possible so that the cows can have a permanent home to stay while we can soon launch the social services such as setting up of an education farm as planned.
We are currently updating Cows Home Hong Kong website to include photo albums and stories of the cows, feedbacks of schools and groups after visiting Cows Home, newsletter, directions to Cows Home…and so on, so as to enhance your understanding of our vision, initiatives and work.
Thank you.