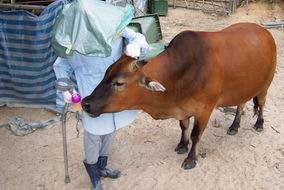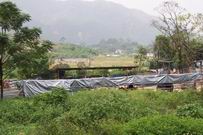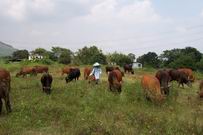 Our Call for Help
1) As our current site needs to be redeveloped, we plead with land owners in New Territories to donate or let deserted fields of 180,000-216,000 square feet (ideally with water sources nearby, on a plain and with vehicle access) to Cows Home at low price, so that the cows can have a place to stay for the rest of their lives and we can promote environmental education on the site.
2) Cows Home needs your help and sponsor for the daily operation. Your donation will be much appreciated.
3) We also welcome donation of materials and other forms of sponsorship. Please contact Miss Yeung Yeung:
Pager: 7771 6566
Fax: 2815 2175
E-mail: cowshomehk@yahoo.com.hk ( Donation )
cowsvolunteer@yahoo.com.hk ( Volunteer )
Heartiest thanks from Yeung Yeung and the Cows.